What is rubber cable?
Rubber cable is also known as rubber sheathed cable or rubber power cord. Rubber cable is a kind of cable with dual insulated materials extruded. Its conductor is usually made of copper material, most of the time, pure copper strands as conductor.
With the particular structure, rubber cable has good performance of electrical conductivity. As the rubber as outer sheath, the rubber cable is almost not interfered by the circuit outside the current. So the electrical conductivity is extremely strong, and can prevent leakage current, circuit safety.
Rubber cable therefore grows popular and widely used for various connections.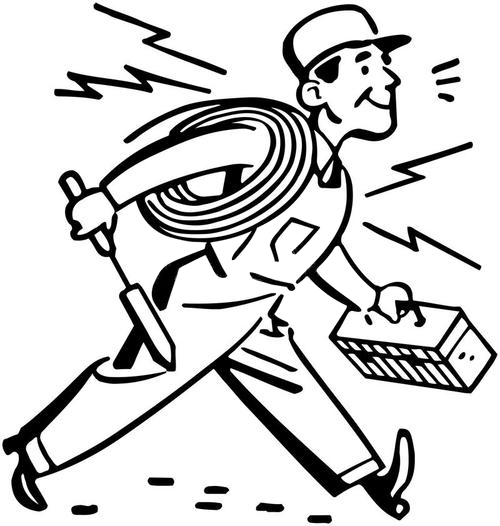 What is the purpose of using rubber cable?
Rubber cable is suitable for electrical connection or wiring for AC rated voltage up to and including 300V/500V, and 450V/750V.
It is ideal for use in both indoor and outdoor atmosphere, including wet and even water condition, such as following examples.
power plant;
household appliances;
power tools;
construction;
lighting internal machinery;
other soft or moving places.
What is the range of rubber cable?
Rubber cable is made from rubber and pure copper strands. It is available from single conductor, and multi-conductors as 2 to 5 conductors usually.
Rubber cable has a smooth and comfortable jacket, and also has excellent flexibility.
The series of rubber cable include several types as following.
UL rubber cable: HPN, HPN-R, S, SO, SOO, SOW, SOOW, SJ, SJO, SJOW, SJOO, SJOOW, SV, SVO, SVOO.
VDE rubber cable: H03RN-F, H05RR-F, H05RN-F, H07RN-F.
CCC rubber cable: 60245 IEC 53, 60245 IEC 57, 60245 IEC 66, 60245 IEC 81, 60245 IEC 82.
What is the difference between rubber cable and silicone rubber cable?
The two definitions of rubber cable and silicone rubber cable have different scopes.
Rubber cable has a rubber sheath which is a general term that includes many kinds of rubber, such as natural rubber, butadiene rubber, styrene-butadiene rubber, propyl rubber, and for sure, silicone rubber included.
Silicone rubber cable is one of the specific varieties of rubber cable. The molecular chain of rubber sheath can be cross-linked. When the silicone rubber is deformed by external force, it has the ability to recover quickly and has good physical and mechanical function and chemical stability.
Generally, rubber cable is widely used thanks to its very good cost performance. On the contrary, silicone rubber cable is superior to regular rubber cable, but price is so much more expensive.
We are majored in supplying rubber cable, which is widely used for interconnection of electrical appliances and electronic equipments. We will provide excellent service and competitive price, looking forward to being your long-term partner.